Enterprise Resource Planing is our domain. Why ERP? To get more savings, to improve collaboration, to have better analytics, to improve productivity and to have happy Customers.
The best thing we can do to Ensure Your Success is to help you to customize your SAP landscape and create the best Ways of Working for you. Trust us.
We leave no man behind! We encourage our Business Customers to go one step further and push for Development and Innovations.
We know how to help our Customers undergo the Business Transformation. We have best practices in many branches of industry. We grow attitude..
If you have questions about Helpdesk or Servicedesk we will be more than happy top help you.
That isn't all. We will also train your People and Users how to use new tools after the Business Change or Transformation
We started our journey in 2008 as a small company playing with IT services, advising local companies… but that was not enough…
We soon switched into ERP advisory and began with SAP consulting. We have over 10 years of SAP experience participating in the implementation of numerous projects: full life cycle projects, rollouts and upgrades within Finance and Procurement Modules – main focus on P2P processes. We share professional understanding of the Procure/Purchase to Pay Business processes (various branches: food processing, aviation industry, municipal services, pharmaceutical, banking, automotive)  – 10 years in Material Management and Supplier Relationship Management within SAP.
We have 10 years of experience in IT/IS services, leading Helpdesk/Service desk for big entities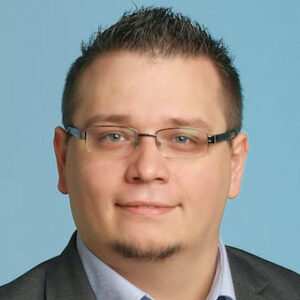 Łukasz Misiewicz
WHY CHOOSING US?
We keep it simple
We know our job
We like challenges
We take care of every detail
We are more expensive than amateurs but cheaper than corporations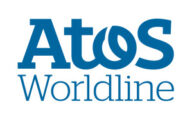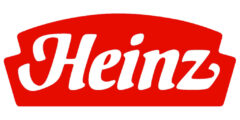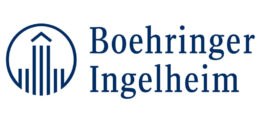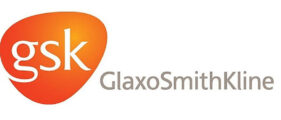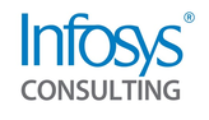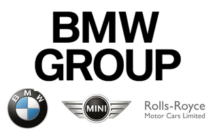 "Lukasz is a professional and highly skilled SAP consultant. we worked together 1 year in SRM area where he is most certainly one of the experts. He was always friendly and helpful for otherteam members.It was a pleasure to work with him."
"Lukasz is an experienced consultant and his knowledge was very helpful all along the project. Lukasz has an in-depth understanding of the SAP but what was particularly appreciated was his ability to present/explain system's functionality in a user friendly manner. He was offering his support to the end users. Needless to say all P2P features were implemented and configured by Lukasz as planned. Personally I enjoyed working with him on the project."
"Lukasz is a very ambitious person, ready for challenges. He is attentive and helpful at all times. SRM is his land. We worked together on automotive transition project. Lukasz was a key resource to ensure the success of the project. His client relationship building was exceptional. There was a greate pleasure to work with Lukasz."
"Lukasz is a highly skilled and reliable SAP consultant. He did anexcellent work on a high pressure & complex SAP roll-out. He isvery reliable and his communication skills & personality are great.I strongly recommend Lukasz and would be delighted tocollaborate again with him!"
"I had the opportunity to work with Lukasz at Atos Wroldine inBelgium on an implementation project. Lukasz showed hissuperior functional expertise, great team spirit and great attitudetowards business people. It was pleasure to cooperate with him."
"Lukasz worked as an external consultant for our company during couple of months. At the beggining his main duty was to transfer (from France to Poland) SRM/SRM-MDM knowledge to me and other colleagues as a new employees and after that support within the all topics according to above. Lukasz is a very responsible and experienced consultant. Ready to share his knowledge, cooperate and support. He did a very good work during our project and this is why I recommend him as a SRM/SRM-MDM expert"
"To whom it may concern: I worked with Łukasz during the transition of SAP competence center from France to Poland. Łukasz demonstrated high competence in SRM processes and SRM SAP modul, also high communication skills in multi-cultural organization. He was the best in solve problems in SAP system and it was a big pleasure to work with him."
"I am pleased to recommend Lukasz as a SAP SRM/SRM-MDM functional consultant. As a head of the development team in SAP CoE, I had an opportunity to work closely with him and I got to know him very well during this time. Lukasz's sophisticated grasp of SRM/MDM functional knowledge, combined with his professional approach and outstanding communication skills dramatically contributed to the success of the project. He is a great SAP consultant with good business process knowledge, configuration skills and understanding of the business needs. He is a team player showing his commitment and expertise which enabled him to build his credibility and solve timely complex issues. I believe that Lukasz would be an outstanding addition to SAP SRM/SRM-MDM projects including new implementations and rollouts."
"Lukasz is a very detail oriented and assertive individual who tries to give his best even in the most adverse circumstances. We have worked together on a SAP service center set-up for a client during which he was lauded for his strong SRM know-how as well has his people skills, internally as well as externally.Hope to work with him agin in future."
"I consider Łukasz as a very professional and would recommend him to potential clients. Strong skills and vast competences, good team player, excellent written and verbal communication skills,can work independently and is able to follow through to ensure that the job gets done, well organized – definitely strong assets these days that can not be found easilyExe"